How to dance Salsa for Beginners
Basic steps to dance latin music
A quick guide to how to dance Salsa
If you have ever visited Mexico or any country in Latin America you might already know that we love to dance. Weddings, quinceañeras or basically any party is a good excuse for us to show our best dance moves. That's why if you are planning on visiting Mexico soon you should start practicing your Salsa. Here are some basic steps for you to learn.
 
Front-back basic step  
Lose your body and feel the rhythm of the music while you do the front and back step. That's the basic move to dance almost any latin song. Guys, remember that Salsa is a partner dance, that means men are supposed to guide the woman every step of the way. 
Time for a turn! 
Now that you have learned the elemental stuff, it's time to practice an outside turn. Just relax and take it slow, the music will be your best ally. Make smooth moves while you softly take your partner's hand. 
Double the fun
It's time to try a double turn. Guys, your hand must be above your partner's head, just enough to lead her through a 360-degree right turn.
Finally, when you are pro 
Don't panic! Remember all you need to become a Salsa expert is practice. Next time you go to a party don't be scared to be the first on the dance floor showing off your new dance moves.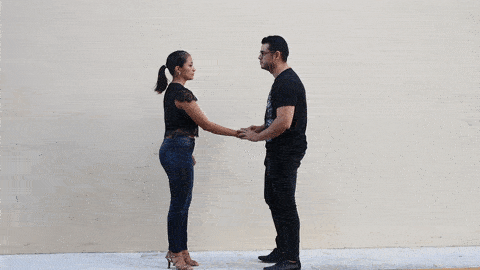 Now you are ready to go partying in Mexico, what other types of dance would you love to learn? 
Looking for the best spots to party? Read: Top 6 places to party in Riviera Maya
She loves black and white photography, dancing and listening to all kinds of music